White Freesia Reed Diffuser
$18.31 $19.90
White Freesia Scent

Experience the autumn scent of the white freesia flower. This sweet yet delicate scent is known to be calming and promotes tranquillity. Enjoy this floral delight in the comfort of your room.
Reed diffusers are an easy and elegant way to fine-tune your home. Pristine's long-lasting scent helps to make your home feel clean and refreshed. Every box of Pristine Aroma Reed Diffusers includes 5x reeds and one bottle of pre-filled fragrance oil (50ml).
It can last up to 4-6 weeks. The shelf life is 12 months after opening the packaging.
Instructions
Insert reeds into the bottle. The reeds will absorb the oil the diffuse the scent into the air. The diffuser will achieve the total result in 12 hours. Flip the reeds for more fragrance. Do not burn.

Customer Reviews
06/23/2022
Sabrina

Malaysia
smells amazing
Pristine reed diffuser - white freesia scent - smells amazing!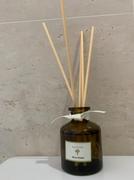 06/23/2022
ay_chew

Malaysia
smells awesome!
White Freesia suites me. Ritz and Himalayan Tea smells awesome too.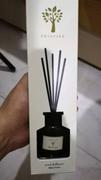 06/23/2022
geraldiz_23

Malaysia
Recommended!
Item is well received and is in good condition. Just started using, hope the scent last long. Anyway thank you Seller