Signature Scent 2-Pack Bundle (180ml)
$73.90 $87.80
Signature Scent 2-Pack Bundle 
You will receive:
1 x 180ml Himalayan Tea Reed Diffuser
1 x 180ml Campanula Blossom Reed Diffuser.
1) The Himalayan Tea scent is Pristine's 1st signature scent - a well-balanced citrus, floral & woody fragrance loved by both Men and Women. It is an elegant combination of white tea, mugworts, bergamot, bitter orange, cardamom, roses, and jasmine. This graceful fragrance entices the feelings of purity and is a great addition for anyone that wishes to make their home feel more "classy"!
2) The Campanula Blossom is Pristine's 2nd signature scent - a popular floral green fragrance that will surely make your home feel fresh and pristine. It consists of bluebells, cloves, jasmine, lily of the valley, rose hip, musk, and amber. The main component, Bluebell, is a wild forest flower that has garnered a strong following in the world of fragrance since its discovery. Give it a shot and you won't regret it!
It can last up to 3-4 months. The shelf life is 12 months after opening the packaging.
Instructions

Insert reeds into the bottle. The reeds will absorb the oil the diffuse the scent into the air. The diffuser will achieve the total result in 12 hours. Flip the reeds for more fragrance.
Do not burn. 
Customer Reviews
06/23/2022
Kamziana

Malaysia
very gentle and soft
Very good packaging. Smell so soft and gentle. Affordable price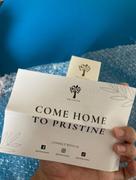 06/23/2022
zulianad z.

Malaysia
Pleasant smell.
have only opened himalayan tea and it is already my favorite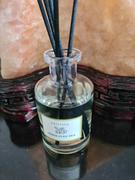 06/23/2022
bnyy93

Malaysia
Nice smell
Fast delivery 4days Items are Well packaged with a hand written card Nice smell