Why Choose Pristine's Wax Melts?
1. Clean & Healthy Fragrance
Wax melts are a great alternative to burning candles as they do not produce soot when burned.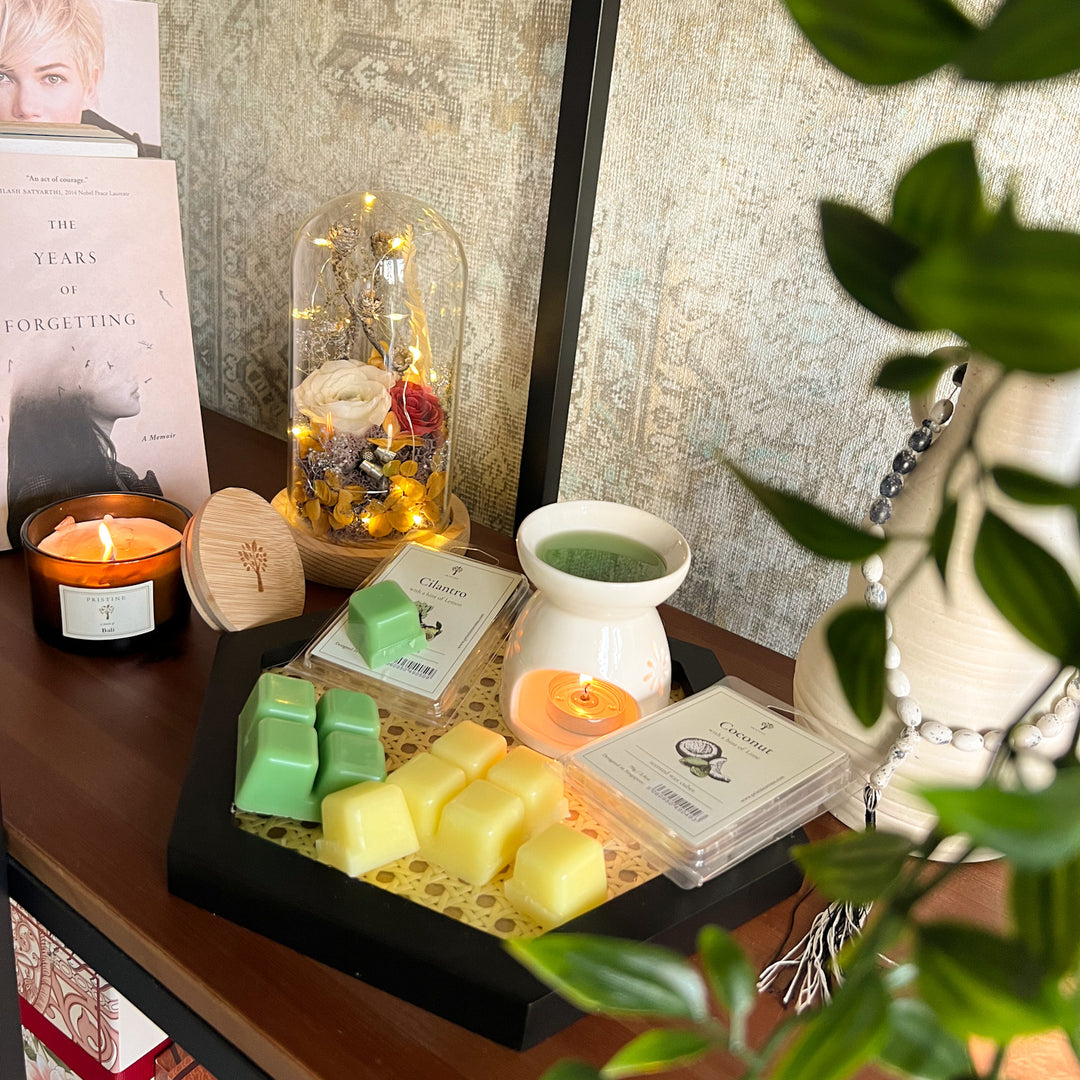 2. Long Lasting Fragrance
Pristine uses a premium blend of high concentration essential oils for a long-lasting natural scent.
3. Effective Fragrance
Pristine wax melts has a higher fragrance load compared to other candles & wax melts for an effective burn.